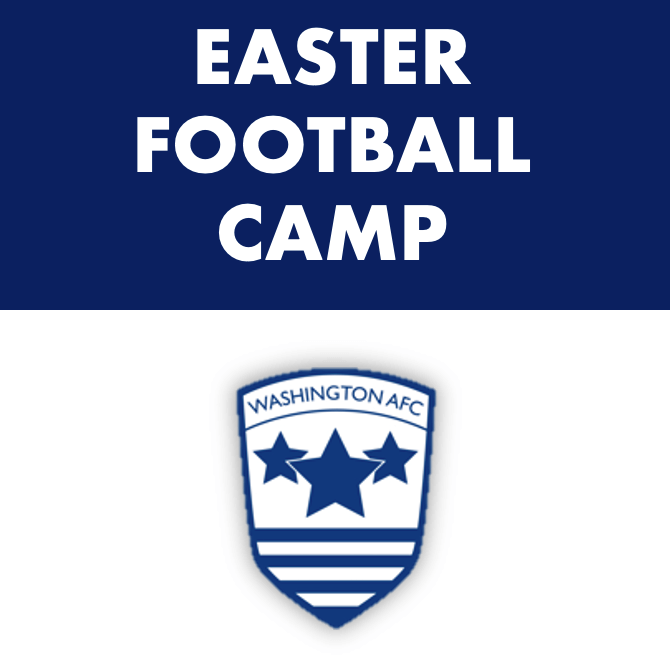 Washington AFC Football Camps are delivered for boys and girls in the Community to attend. The Football Camps focus is on the players, introducing and developing ball mastery skills to develop technical balance players to be comfortable with both feet on the ball.
The sessions are designed to be challenging to keep the players engaged, focused and motivated. Throughout the day, your child will learn 1v1 moves to incorporate into the 1v1/ 2v2/ 3v3 games they will play throughout the day.
The players will also have the opportunity to work on their passing, shooting, dribbling.
The Football Camp will allow your child to develop and have fun in a safe surrounding at the Washington Hub. The coaches will also create an environment to keep the players focused. All coaches are DBS Checked with FA Level 1, 2 and UEFA B, 1st aid and Safeguarding qualifications
To book please use the link below.